Admission's Comments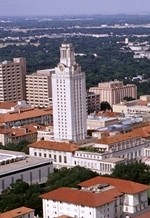 Admission Officerの一人であるSharonから、現在出願準備中の日本人受験生に向けて、いくつかコメントをもらいました。Admissionの一つのスタンスでもありますので、McCombs出願を検討されている方は、一読されることをお勧めします。
なお、アゴスのホームページにも、アドミッションとのQ&Aが掲載されておりますので、併せてご参照ください。その他、一般的な質問は、テキサス大学HPのQ&Aに掲載されております。
McCombs' Strength
Q. What is the #1 strength of the McCombs School of Business?
This is difficult to answer as we have strengths across different areas. Because of our breadth of Finance offerings, this is one area where McCombs differentiates itself. Our Real Estate and Energy Finance programs are top programs in this country. Not all schools offer as wide a variety of Finance curriculum. Additionally, the Entrepreneurship program is very strong because of UT's ties to the Austin Technology Incubator, the Venture Labs program, our Entrepreneur in Residence program and the unique aspects of Venture Fellows. McCombs also has a one-year Master of Science in Technology Commercialization. The resources and academic programs related to innovation and entrepreneurship are top notch.
McCombs is top 10 ranked in most major business disciplines – so all of the related programs (Marketing, Information Risk and Ops Mgmt, Finance, Accounting, Management) are very strong. 
Also, our students (and their families or significant others) bring the program to life. They are a diverse, active and engaged community of people.
Expectation to MBA applicants

Q. MBA applicants are interested in applying to the school that best fits their learning objectives, future career goals, and other preferences. As one of the officers on the admission committee, what type of MBA applicants do you want applying to the McCombs School of Business?




 
We're looking for well-rounded applicants who have demonstrated leadership potential and who thrive in team settings. Students in our program are collaborative and involved, as well as academically and professionally successful.
Q. What skills and characteristics do you expect from Japanese MBA students? How do you evaluate those skills and characteristics from essays or interviews?
There is no specific expectation from any particular applicant pool. Some Asian countries have higher GMAT averages (Korea, China and Taiwan are 710 and India is 720). Japan falls within the average for the admitted class at about 690. But again, the admission committee does not expect all applicants from any pool to meet the average score. There are so many other aspects to a person's candidacy that can add value to the admitted class.
Test Score

Q. 

MBA applicants are interested in the weighted importance of test scores (GMAT and TOEFL), essays, and interviews. Could you offer your opinions on the importance of those three components?
These are important components of the application process, but there is no weight assigned in the evaluation process. We want to be sure that admitted students succeed in the program, so demonstration of quantitative abilities and adequate command of the English language are paramount.
Q.

 

From the official website, the average GMAT score of the Class of 2012 is 684 and 80% range is 620-730. As for TOEFL, the score of 100 seems to be required for Japanese MBA applicants. Could you give advice to applicants who do not have good GMAT (below the

 

mid-80%) or TOEFL scores (below 100) but are still interested in applying to McCombs?

 
If scores are below the 80% range, please recognize this candidate becomes less competitive for this aspect of his or her candidacy. The other aspects such as work experience, international exposure, recommendations/interview feedback and essays can all be very strong and compelling to the admission committee. We know candidates spend a great deal of time and effort in the MBA application process, and the admission committee thoroughly and thoughtfully reviews each and every application entirely.
Campus Visit

Q.

Since program curriculum and collaborative culture are our school's strengths, some Japanese MBA applicants try to visit McCombs to experience these strengths first-hand. Do you recommend they visit McCombs during admission process?
The admission committee realizes it is a financial and logistical challenge for international students to visit the school. However if it is possible, it is highly recommended. You are going to spend two years of your (and possibly your partner's/family's) life with a relatively small group of people in a city far from home. Visiting can confirm (or otherwise deny) not only the fit of the program for you, but the culture of the city as well. There are several special programs geared toward admitted students. Alternately, class visits and Friday information sessions are offered throughout the semester. Check the visit calendar for specifics. We do not hold visit options when students are not on campus (for example, winter break, spring break and global study tours).
Alternately, speaking to current students from Japan is another great way to get validation about the program culture and lifestyle here in Austin.
Final Suggestion

Q. Could you offer any final suggestions to Japanese applicants?




 

 

  
Feel free to reach out to current students as well as alumni. These people are the best connection you can get to finding out whether McCombs is the right program for you. Once you register with the McCombs website, you have access to a current student and alumni database. All of the individual's listed here have agreed to be available to speak with prospective students.
Also if you plan to apply, please be sure to read the detailed application instructions carefully. These instructions guide you through the application process and understanding them can make the process go smoothly for you.
If you have any questions, please email TexasMBA@mccombs.utexas.edu . All emails are answered in the order they are received. If you're an applicant, please be sure to include your full name and UT EID in all correspondence.